Moving often brings stress and many tasks with it. To ensure that everything runs smoothly, detailed planning is a must. Many people are overwhelmed with this planning and therefore turn to a competent moving company.
Storing some or even all of your belongings during the move can alleviate some of the moving stress by allowing you to focus on individual items. But there are also situations when you have no choice but to store your belongings temporarily. This is the case, for example, if your new apartment is not ready and you have to leave your current apartment. Or if you are going away for a longer period of time and give notice of termination of the apartment for cost reasons.
When is a container or storage space a good idea?
In the case of short-term moves, if the new place to stay is not yet ready for occupancy. While you are staying with family or friends and waiting for your move, you can easily store your belongings in a storage room.
When selling your house, organizing and decorating the room may help you sell it faster and even raise the price. Store most of your belongings so the real estate agent can set up the property exclusively for sale.
If your home is a renovation property, you may need to temporarily store your belongings until the renovation is complete.
Storage can help ease the stress of moving by incorporating travel into your move. If you're accepting a job offer in a new city or even another country, put your household items away. So you can start the journey without any problems before the move can take place.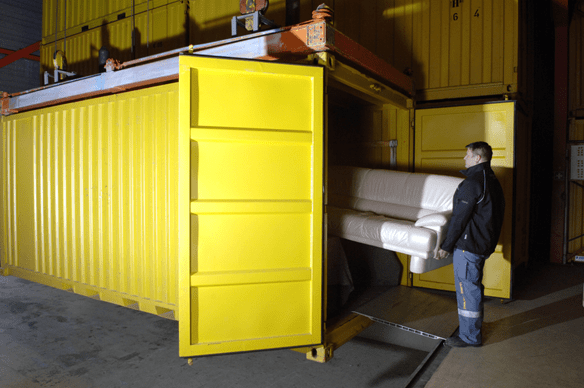 Temporary storage options
When moving, there are a number of storage options. Weigh the cost and convenience of each option to make a decision.
Self-Storage Facility: A self-storage facility is an affordable option for keeping your items safe between moves. Because contracts are month-to-month, the storage units are ideal for short-term or long-term storage. A big advantage of self-storage is that you can access your items at any time.
On-Demand Storage: This modern method is as easy as ordering a pizza. A member of staff will arrive at an agreed time, collect your belongings and take them to a secure facility. When you are ready to pick up your things again, they will be brought back to you. These services can get very expensive, especially if you have a lot of items to store. On-demand storage is ideal when there are many items that need to be stored for you.
Portable Storage:Also known as moving capsules, portable storage containers can be kept on your property for as long as you need them or stored at the company's warehouse until ready for delivery. This method is very convenient as the container is delivered to you and you load it on site. Storage costs can be quite high, so this method is not ideal for long-term storage. The big advantage is that mobile storage containers can be transported throughout the country.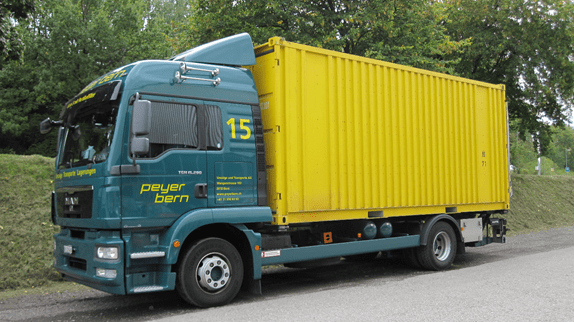 What should you store?
If you have items of sentimental value, such as a family heirloom or a favorite piece of furniture, it may make sense to store it ahead of time and leave it in storage until you find the right place for it. Boxes with photos, trophies or other memorabilia could also be in good hands in a storage room. You probably want to keep these items, but you won't need them during the early stages of the move. If you keep them somewhere close to your moving destination, you can get them when you're ready.
If you are moving into a smaller apartment, it is advisable to declutter beforehand. If you get rid of items that you no longer need, you can see in good time whether and how much storage space needs to be rented for your treasures.
Find a good place
If you are looking for a storage space, it is advisable to look for one that's close to your new place of residence. This gives you enough time to settle in and slowly bring the remaining items into your new home.
Compare prices to find the most cost-effective option for storing your belongings. Any supplier of storage facilities will be happy to make you an offer.
Book in advance
To find out how much storage space or what storage options you need, contact the company of your choice in good time and let them advise you. Also find out in good time whether the desired provider has free capacities at the time of your choice.
Don't hesitate on contacting Payer Bern to clarify any doubts or get a quotation of the services you may need.